Tonic Health is well underway with it's plans to convert a disused former art studio into a Community Hub for the people in the local area. The site sits adjacent to the Village Hall and Glen Park, which attracts in the region of 40,000 people a year (Glen Park 2017 records) who make use of the Astroturf, playing field, adventure playground, outdoor gym, walkway/path and trim trail.
Tonic 44 aims to become a suitable, accessible and affordable focal meeting place for the local residents, be a secondary location for Tonic Health's charitable activities to run from, and service the users of Glen Park's facilities. The Hub will be open seven days a week, and will offer refreshments and light bites.
We will develop a living "business plan" document in conjunction with local residents and regular users of the Café that will guide our development of the facility over the next few years, making it truly a community asset.
To download the information document, click on the link here
Tonic 44 Updates:
Some photos of work in progress:
October 2018: Due to some unsuspecting structual issues, we are further behind....and we have lost half the original building!! Needless to say, we are working hard to get back on track but, at the moment, the hard work has been underground.
November 2018: a true team effort at the weekend saw work getting underway. Special thanks to all those who helped incuding: Wilson Builders Ltd, Belmont Carpenters UK Ltd, Steve Kent Roofing, Mike Yould Plumbing & Heating Ltd, Rick Henry Scaffolding, Ltd, Turnbulls Buider Merchants, Andrew Wild & Daniel Rose, East Anglian Civils, members of the Spalding Hockey Club, Darren Cundy, Flow Screed Floors & Torien Service.
March 2019: soon to have a roof over our heads!!
Planned events/consultation:
Where we need your help…
Financial help:
We would like to make Tonic 44 a real community hub, where the local residents are fully involved. Initially, part of the condition of Sport England's grant is that we need to find a minimum of £10,000. We are offering everyone the opportunity to 'buy a brick'. Individuals, families, groups, companies - whoever you are, you can purchase different sized 'bricks' depending on the financial contribution you make.
A £100 will have your name listed as a permanent reminder in the building of your contribution.
A suggested donation of around £1000 will get your name/company listed as a VIP supporter
Any other financial donations gratefully received.
To buy a brick, please download the application form, complete and email back to us so we have a record of your purchase.
if you are looking to make a financial contribution you can BACS transfer to the following account, ensuring you have put Tonic44 and your surname in the reference please:
CAF Bank
Tonic Health CIO
40-52-40
00029657
Sponsorship
We would like to order Tonic 44 some unbreakable mugs with logos at a cost of around £500 to use in the cafe and in Tonic Health but, as we are a charity, we are seeking a corporate sponsor to help with the cost of this. In appreciation of sponsorship a company logo would be displayed on the mug alongside the Tonic Health logo, the business would be promoted through Tonic Health's newsletter, Facebook and Instagram pages and also we will promote the business and any special events and information the sponsor would like us to do whenever required. There will be a press release when Tonic 44 opens in which the sponsor will be acknowledged and thanked.
The cafe intends to serve a wide range of customers from both the local and wider area as, not only will it be used by local meeting groups and residents, it will be the home of Spalding Hockey Club too so, with regular matches being held there, the facilities will be well used by home and away teams.

If you feel you would be able to help Tonic 44 with this, please contact Michael Morris at michael@tonic-health.co.uk or 01775 725059.
Just want to make a donation?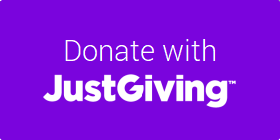 Build help:
We will need all hands on deck to get the building up and running - the more people invovled, the quicker we will be open! Help is needed in brickwork, plumbing, painting and decorating, putting things together, tidying the garden - whatever you are able to help with will come in handy!
Volunteer opportunities:
We will be looking for a number of volunteers to help run the hub once we are open. If you have a few hours to spare, would like the company, want to do something different, then this may be for you. We need builders, decorators, gardeners, odd job people or anyone who can spare an hour, a day or more over the build time through August and September. We would appreciate any help anyone can offer us to get this project up and running as soon as possible.
Projects:
We shall be looking to establish a range of community projects based from Tonic 44. Whilst we have our ideas of what might work - it's your local area and you will undoubtedly have some better ones…if you have, then please share them and we shall see if we can turn your ideas into a reality.
Contact us for more information and how you may be able to assist us in making Tonic 44 an essential part of the Surfleet community - no matter how small your contribution is, it will be gratefully received :-)
Email: michael@tonic-health.co.uk Call: 01775 725059